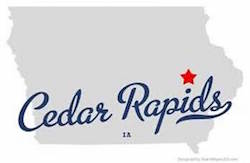 Ray and Associates, Inc. specializes in educational executive leadership searches. We recruit traditional and non-traditional candidates for public schools, private schools and higher education institutions/organizations.
Highlights Include:
Objectivity and impartiality are trademarks of the firm.

We are not a placement service for candidates - we never accept any fees from candidates.

The firm employs associates across the nation, so all regions of the country are covered by our network.

We have a highly qualified full-time office staff.

We spend the time, energy, and dollars to present, exhibit, and recruit at AASA and NSBA as well as many state school board conventions.

We have enduring relationships with major organizations to include Urban Superintendents of America, the Council of Great City Schools, Association of Latino Administrators and Superintendents, the Broad Urban Superintendents Academy and other women and minority organizations.
Recruitment is an important key to our successful track record. The best candidates already have good jobs, so they must be made aware of the positions for which they may be well qualified. We have an extensive database of pre-screened candidates, but only those who most nearly fit the position profile are presented for consideration.
We are committed to bringing the best candidates to meet the unique needs of your district and community.
-------------------------------------------------------------------------
Commitment to Diversity, Equity, and Inclusion
Ray & Associates will provide our clients with the highest quality services to assist them in hiring leaders who will meet district specific needs and positively impact the education of all students.
Ray & Associates is committed to identifying the best candidates that ensures each student will have the resources and support needed for their educational journey each and every day. We understand that students, staff, families and the community are the foundation and as our goal, we commit to finding the best candidates that will do the following:
Provide quality instruction for each student.

Include all students, families, staff, and community members.

Transform systems that contribute to inequities.

Develop relationships that are intentional and reciprocal.

Collaborate with families, students, staff, and community.

Communicate in an honest, open and courageous manner.
Join us as we WORK together, ASK questions, LISTEN fully, and ACT meaningfully!