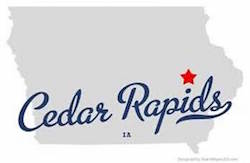 About Ray and Associates
Ray and Associates, Inc. is a professional organization that specializes in school executive leadership searches.
The firm has been in the school executive search business since 1975 and has established an outstanding reputation for recruiting outstanding candidates that match the expectations of the Board and community. We have also been extremely successful in recruiting women, minorities and non-traditional candidates for school districts.
The firm has been recognized by "The School Administrator" journal as one of the top search firms in the country. Our professional consultants are persons with long experiences in the school executive search field with extensive backgrounds as school administrators, business executives, school board members, university professors, and attorneys.
All of the consultants within the firm have years of experience in the school executive search field.
Highlights Include:
Objectivity and impartiality are trademarks of the firm.

We are not a placement service for candidates - we never accept any fees from candidates.

The firm employs associates across the nation, so all regions of the country are covered by our network.

We have a highly qualified full-time office staff.

We spend the time, energy, and dollars to present, exhibit, and recruit at AASA and NSBA as well as many state school board conventions.

We have enduring relationships with major organizations to include Urban Superintendents of America, the Council of Great City Schools, Association of Latino Administrators and Superintendents, the Broad Urban Superintendents Academy and other women and minority organizations.
Recruitment is an important key to our successful track record. The best candidates already have good jobs, so they must be made aware of the positions for which they may be well qualified. We have an extensive database of pre-screened candidates, but only those who most nearly fit the position profile are presented for consideration.