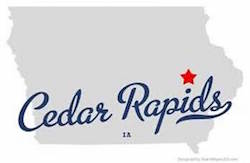 Ray and Associates, Inc. specializes in educational executive leadership searches. We recruit traditional and non-traditional candidates for public schools, private schools and higher education institutions/organizations.
Highlights Include:
Objectivity and impartiality are trademarks of the firm.

We are not a placement service for candidates - we never accept any fees from candidates.

The firm employs associates across the nation, so all regions of the country are covered by our network.

We have a highly qualified full-time office staff.

We spend the time, energy, and dollars to present, exhibit, and recruit at AASA and NSBA as well as many state school board conventions.

We have enduring relationships with major organizations to include Urban Superintendents of America, the Council of Great City Schools, Association of Latino Administrators and Superintendents, the Broad Urban Superintendents Academy and other women and minority organizations.
Recruitment is an important key to our successful track record. The best candidates already have good jobs, so they must be made aware of the positions for which they may be well qualified. We have an extensive database of pre-screened candidates, but only those who most nearly fit the position profile are presented for consideration.
We are committed to bringing the best candidates to meet the unique needs of your district and community.
-------------------------------------------------------------------------
Ray and Associates is committed to Diversity, Equity, Inclusion, and Social Justice.
During these challenging times we articulate our organizational commitment to identifying and acting upon the changes that are needed to bring about inclusion and recognize the need for equity.

We recognize social injustice, socio-economic limitations and the disparities associated with the identification and placement of school district leadership personnel. Therefore, we will:
Declare inclusion as a core value and engage in intentional conversation and behavior around diversity and equity

Place equity, inclusion, and diversity as a major tenant of practice

Identify diversity and inclusion as a model impacting our school search practices

Focus on the delivery of our respective services through the lenses of integrity, equity, and inclusion.
As a broad-based representative, nationwide organization that focuses on the delivery of leadership search and selection services to school districts, we commit ourselves to the statements above.

We will continue to bring forward the organization's forces of institutional leadership, advocacy, scope of representation, levels of expertise and spheres of influence in these areas from this day forward.

Join us as we WORK together, ASK questions, LISTEN fully, and ACT meaningfully!