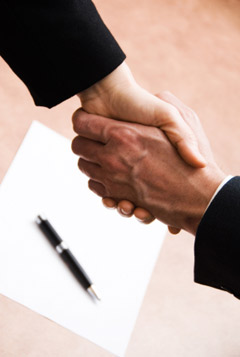 Hiring a Consultant
The recruitment and selection of an educational executive leader is one of the most important decisions a board will ever make. Conducting an executive search is a complicated and time-consuming process that demands professional assistance.
The search must be well organized and satisfy all legal and ethical standards. We have a proven record of ensuring an efficient, successful process that results in our clients achieving consensus in their quest for a new educational leader.

Quite often, the best candidate to fill a position is not actively seeking a new challenge. This person must be recruited. Our clients have stated that one of the most important considerations of our firm as their first choice is our extensive network within the profession.
We have the ability nationwide to notify them about an executive vacancy both rapidly and as widely as possible. This, added to our database of pre-screened, potential candidates, makes Ray and Associates, Inc. the right choice. While our services are unmatched in effectiveness and efficiency, our fees are always extremely competitive.